Well, truth is that Heuer didn't really "move" the crown. The Calibre 11 family was the first modular chronograph construction: a chronograph module made by Dubois-Depraz was attached to a Büren micro-rotor movement. To fit, the chronograph plate had to be rotated by 180 degrees. So the strange placement of crown and pushers was a technical necessity and not a tribute to the self-winding feature. So it was a change made out of necessity, not choice.
Jeff Stein, an avid Heuer collector, and as of February 13 2003 the owner of OnTheDash.com website discovered the "beta" version of this article and was kind enough to send the following scans for inclusion for this article: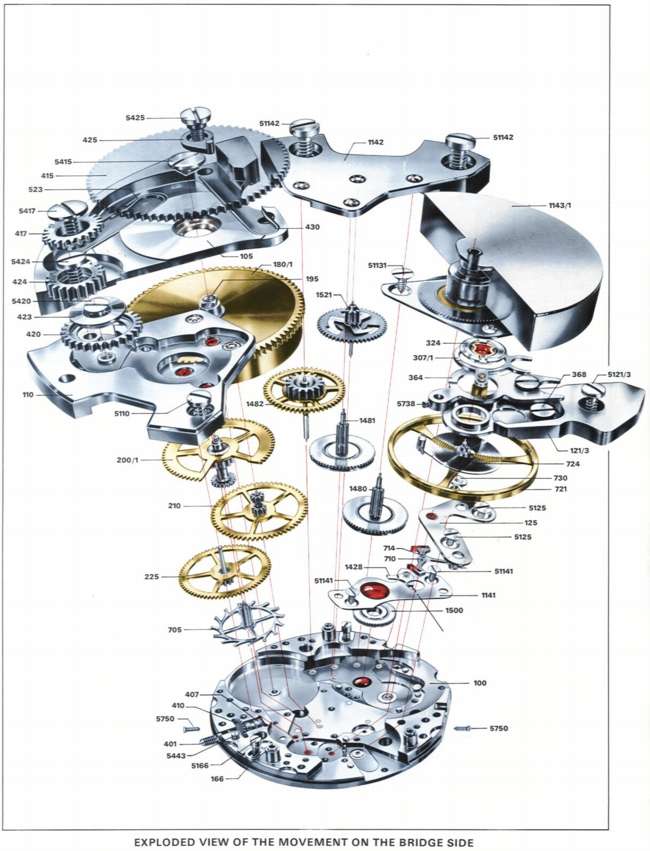 -- click on the picture to open a full sized version of this picture in a new window...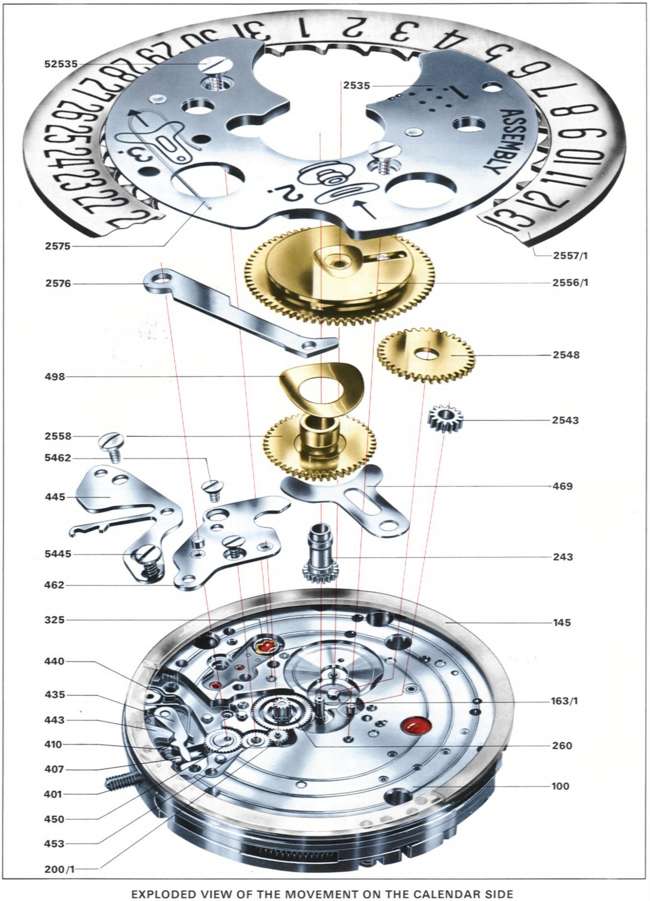 -- click on the picture to open a full sized version of this picture in a new window...

Special thanks to Jeff Stein for his contribution to this article. I feel it adds greatly!

A search of information available on the race for the first automatic chronograph reveals several very useful articles available on the Internet. So we will not repeat those efforts in this article. Three very good articles are: 1969, World First Automatic Chronograph by Boon (no email address provided), The Race for the First Auto-Chrono Movement by Ignacio, and Christoph Ozdoba's A Brief History of the Automatic Chronograph.

A recent Heuer Valjoux 7750 acquisition by Chuck yielded a Heuer Automatic Chronograph Instruction Manual which covers both Heuer Valjoux 7750 Movement Chronographs and Micro-Rotor Movements. A portal to a web page with scans of this document follows:
The English language text begins on page 3 with a diagram for use with the Micro-Rotor movement on page 12.
Here are a couple of micro-rotor Carreras gleaned from the net: